Feedback about Vivian's Couples Intensive Retreats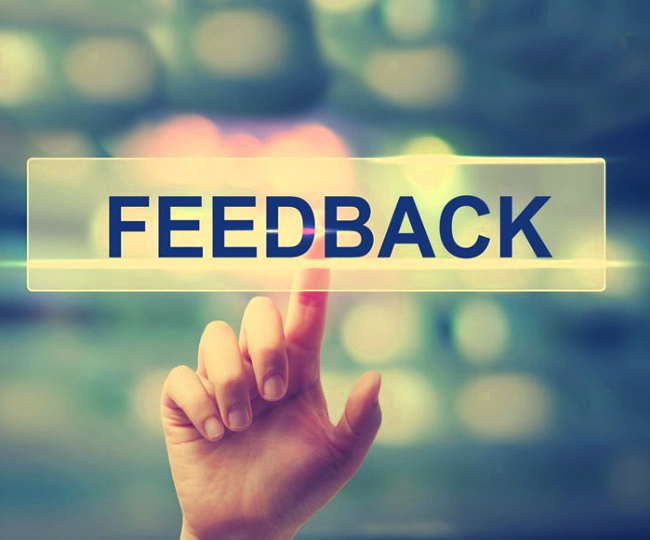 We all need feedback. If you've seen the information page on my Couples Intensive Retreats, you may be curious about what participants have to say about them.
Feedback is very important for you, so you know what you're getting. And it's important for me, so I can keep improving my work and the service I provide you.
I began doing couples intensive retreats, one couple at a time, at the end of 2015. They are inspired by the private couples retreats run by Drs John & Julie Gottman. The couples I've worked with have often called them a two day relationship fix because we can work through so much over two days. Couples intensive retreat provides you with 18 hours of couples coaching and counselling, tailored to meet your unique couple needs.
Here's some feedback I've received since then
It's from some participants of my intensives. I have their written permission to share it with you:
"This intensive session surpassed my expectations for science-based, practical information and techniques. I strongly believe we have been given the tools to resolve our issues and whether they work will depend purely on our resolve and practice…it has reestablished my belief in the benefits of therapy. Thank you!"
"The first actually helpful therapy sessions that I've ever attended. Thank you."
"Vivian has been the most sensitive, compassionate, loving and safe therapist. The level of skill and knowledge exceeded all expectations. I came thinking it was my last attempt to heal my relationship issues that have been prevalent for 23 years. I feel a whole new chapter and marriage is ahead for us, one I feel very excited about. My words cannot express my immense gratitude."
"I can't even begin to express the changes in my new marriage with G. The weekend spent with you was so beneficial and we have been raving about you to our friends.  Our marriage feels so much more connected and strengthened. It's so noticeable in our renewed confidence! Thank you so much for saving us!!"

"Thank you so much for your help and education this weekend.  Everything we discussed and learnt has helped us to realise how much we have together and we truly feel armed with the correct tools to move forward in our relationship. Your service is exceptional and I am so grateful for being able to have you help us."

"The whole experience was incredible. I'm so grateful we found you & for the help you have given us. We couldn't have done it without your guidance."
"I leave with a great sense of hope. We learnt new techniques to communicate. It was a safe place to explore issues. Vivian provided a road map & processes which showed clearly where we were, where we could go & how we can get there."
"Vivian supported both of us equally. I never felt like the therapy was one-sided. She was warm & made talking about difficult issues easier. The tools & techniques were very helpful & immediately impactful…Thank you. This was exactly what we needed".
"Too short! I feel we need lots of coaching. Vivian is very knowledgeable, with lots of great insight & advice that helped us both. Thank you!!" 
"Thank you Vivian for showing us another way to be in relationship. You brought theoretical knowledge down to practical actions, provided symbolic references to help define/clarify & dealt with actual issues to help clarify them."
"Thank you so much for your guidance throughout the weekend. You took time to make both of us feel valid and comfortable to explore our issues…I don't have any suggestions for improvement. I just wish we had longer."
"Every couple in a long term relationship or marriage would benefit from some time with Vivian". 
"Vivian is an absolute professional, yet she had great empathy for both me and my husband as well as us as a relationship".
"I found the explanations & structured process helpful in giving me the skills to work through rebuilding our relationship…thank you Vivian for your understanding & compassion during our intensive. This made me feel very safe & comfortable working through each process.
"Vivian was able to help us move through a lot of difficult subjects by guiding us & knowing when to let us voice our thoughts. We could not have had such a positive experience without Vivian's coaching. I am leaving feeling better than I had ever thought possible after 2 days of counselling…I feel very blessed to have been fortunate enough to spend 2 days with you Vivian. Thank you for giving us the tools we desperately need to be able to begin to rebuild our relationship. I am committed to putting in 100% effort to get us back to better than before."
"Thank you for all your help Vivian. I'm sure that what I learnt over the weekend will assist us in improving, understanding and fostering our relationship and intimacy."
"I just wanted to take a minute to send you a message to say thank you for the work you did with R and I a couple of years ago. We have been working really hard at our relationship using the tools you gave us and it has changed completely. It feels like a different relationship and we are so happy. It's still hard but that's ok because we know how far we have come and that we are nowhere near the end of this journey. Thank you again."
More feedback
"The experience has left me with a hope that we can move forward and have a great relationship and start afresh with Marriage No. 2! I was really ambivalent in the beginning and especially prior to the weekend intensive retreat, however my experience with Vivian has left me happy and hopeful and with a set of communication skills to improve our marriage".
"Vivian was interested in what my partner and I both wanted to achieve. I felt I could trust her. She was very gentle with our feelings".
"We were given exercises that assisted us to feel safe to communicate truthfully with each other knowing that Vivian would be assisting us to 'hear' what the other said. This got us closer to understanding the other's viewpoint. Also very useful was being greatly assisted to formulate a plan."
"The experience was very enlightening and valuable. I learnt a lot about myself and my partner and how we need to move forward. Vivian was very professional and helpful."
"I felt very comfortable in Vivian's presence and cared for when things got very emotional."
"Thank you for teaching us the tools & techniques for creating a loving & supportive marriage. We really appreciated your ability to make us both feel heard & valued. Thanks for helping us get one step closer to marital bliss!"
"I appreciated the professionalism and the great use of time. Vivian was well-organised and very knowledgeable, all done in calm, peaceful surroundings."
This sort of feedback is very precious to me. It confirms that even though situations may feel hopeless, they can be worked through in satisfying ways for both people in a couple.
I ask for written feedback
At the end of every couples intensive retreat every participant is asked to comment on the following items:
The assessment process
The interventions, skills & tools used
Feedback about me, my sensitivity, empathy & professionalism
What was helpful
What was not helpful
Additional comments.
Please feel free to contact me to schedule an appointment for a couples intensive retreat, or call +61 421 961 687. I will be happy to answer any questions you have about my intensives. International clients call +61 421 961 687.
You can also book a couples Zoom session with me if you can't come to my practice locations. If you're not ready to book an appointment, call me on (0421) 961 687 to book a FREE 15 minute phone consultation to discuss how I may be able to help you.
You deserve the best trained relationship coach if you're planning to invest time and money in your relationship. If you're not ready to book an appointment, call me on 0421 961 687 to book a FREE 15 minute phone consultation to discuss how I may be able to assist you.